Places to see in Crete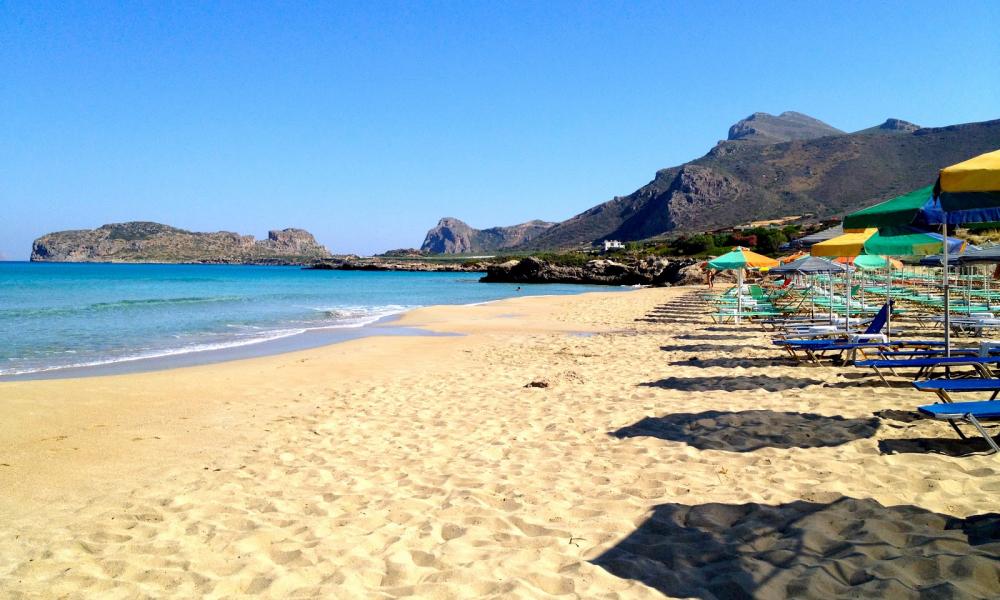 Places to see in Crete
1. Axos Village
Axos is situated in a rich valley on the north part of Psiloritis mountain. Axos reached its peak during the Byzantine
years as proved by the big number of churches that can be found in the region. A total of 46 churches existed in the
region and nine of them are rescued until today.

2. Arkadi Monastery
The Arkadi Monastery is one of Crete's most venerated symbols of freedom. The defiant defence of this fortress-like
monastery during the 1866 Cretan rebellion against the Turks is still legendary and inspirational
3. Kournas lake
Α picturesque lake, the only one on the island, about 48 km. East of Chania. The mountains surrounding it are
reflected in its calm waters. There are taverns in the area for a bite to eat.
4. Spili
This is a picturesque village built at an altitude of 430 metres, in verdant surroundings where sparkling springs,
stone fountains, cool shady nooks and churches with beautiful murals, create an idyllic picture. The main square of the
village is lovely and has a fine stone fountain constituted by a row of stone carved lion heads from where crystal-clear
water flows.
5. Melidoni cave
The Melidoni Cave was used for cult worship during the Neolithic, Minoan and Archaic periods. The cave was also
the mythical home of Talos--the giant bronze protector of Crete used to circle Crete twice a day, warding off its
enemies. Legend says that the sorceress Medea removed his protective thorn and he bled to death.
6. Sfentoni cave
Sfentoni Cave is situated in the village of Zoniana in the prefecture of Rethymnon. It lies 43 km from Heraklion and
52 km from Rethymnon. It has a surface area of about 3,000 square metres (0.3 ha). It is one of the most important
caves in Greece. The cave was discovered in the 70's
7. Knossos
Knossos is probably one of the most impressive archaeological sites that anyone can visit in today's Greece. It was
once the canter of one of the most powerful civilisations of the ancient world and through excavations, mythology and
history tell us the story of its people, the Masters of the Sea: the Minoans. Excavations showed that the area was
inhabited since the Neolithic times (6000 BC and perhaps even earlier) and verified that the Neolithic levels of
Knossos are amongst the deepest in Europe.
8. Phaistos
Phaistos was one of the most important centres of Minoan civilisation and the most wealthy and powerful city in
southern Crete. It was inhabited from the Neolithic period until the foundation and development of the Minoan palaces
in the 15th century B.C. The sites are about one hour drive South of Heraklion, and within easy reach of the famous
beach of Matala.
9. Bali
Bali is colourful and friendly seaside resort. The resort has loads to offer including 4 grey sand/pebble beaches with
jet skiing, sailing and paragliding, a great surrounding area perfect for walking and mountain biking and a lot of
nightlife.
10. Samaria gorge
Samaria is said to be the longest gorge in Europe. The gorge of Samaria is situated in the National park of Samaria,
in the White Mountains in West Crete. The Samaria National Park was established to protect the endemic flora and
fauna of this fascinating region that encompasses Europe's longest gorge and a number of smaller gorges. It is one of
the two remaining habitats to the Cretan wild goat or Kri-Kri that lives in secluded hollows on the mountainside.