Epiphany a Greek Orthodox Celebration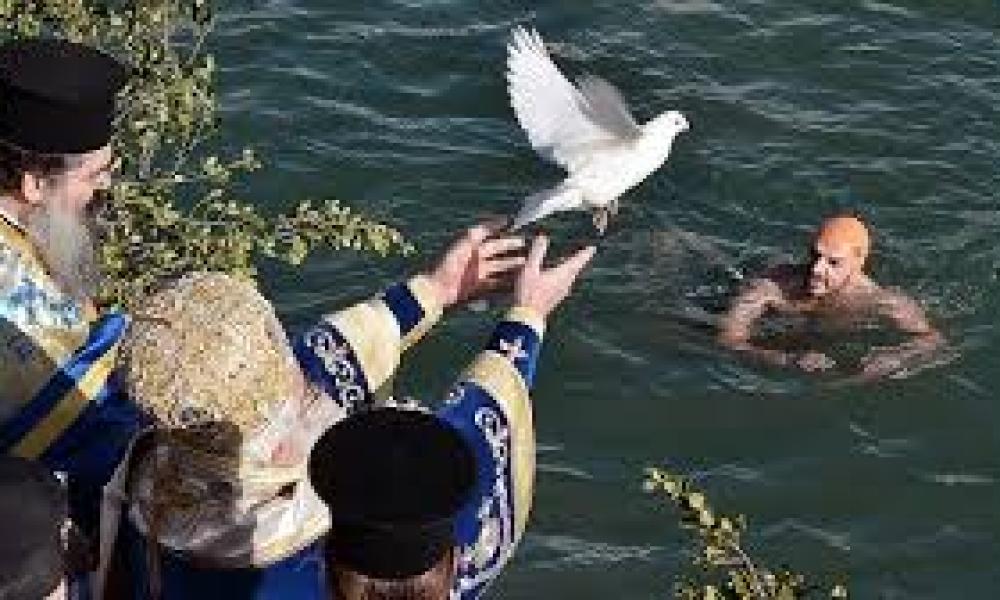 Epiphany is one of the most sacred Greek Orthodox celebrations, rich in many Christian traditions which also date back to ancient times.
Epiphany (also called Fota) is celebrated on January 6 and is a day of joy and brightness, as Christians celebrate the baptism of Jesus Christ by John the Baptist.
The most important ritual is the "blessing of the waters", which is performed by the Greek Orthodox priest. In seaside or lakeside areas, there is also the ritual of the priest throwing a special cross into the water and swimmers jumping in the water to recover it. It is believed  that the person who captures the cross and returns it to the priest will be blessed for the whole year.
On the eve of Epiphany, young men sing the "kalanda" songs and receive meat, sausages and money in return. On January 7, the feast of John the Baptist, they also dance traditional dances at the village square.
On the sixth of January, the Christmas holidays in Greece officially come to an end with the 'festival of light' ('ton foton' in Greek), also known as Epiphany.
This feast day in the Greek Orthodox Church is known as 'Theophania' which means 'a vision of God' or 'Christ shining through'. It is considered a very important day for The Greek Orthodox Church. January 6th is also known as 'Three Kings Day' in the Western Church, a celebration of  the three magi visiting the Christ child.
In the Greek Orthodox Church, Epiphany is celebrated as the revelation of Christ as the messiah and second person of the trinity, at his baptism, by John the Baptist, in the River Jordan. 

Another cause for celebration in the Greek Orthodox Church on this day is that Christ's baptism was only one of two occasions when all three persons of the trinity revealed themselves, at the same time, to humanity:

 God the Father, speaking from the clouds, God the Son, being baptized in the River Jordan, and God the Holy Spirit, revealed as a dove, descending from heaven.
On Epiphany, the Greek Orthodox Church performs

 the 'Great Blessing of the Waters'.
 This ceremony is usually performed twice, once on the eve of Epiphany which is performed in the church, and then again on the actual day outdoors with priests blessing large bodies of water, sea, rivers, lakes etc.
The tradition is that

 a priest, surrounded by brave young men and boys, throws a cross into the sea, either from the harbour or from a boat at sea; the minute the cross leaves the priest's hand, the divers jump into the freezing water to catch the cross. The lucky one who finds and returns the cross is blessed by the priest. As the cross is victoriously brought back, the priest releases a white dove, as a symbol of the holy spirit. 
This tradition is carried out to commemorate the baptism of Christ and to bless the waters.