Elounda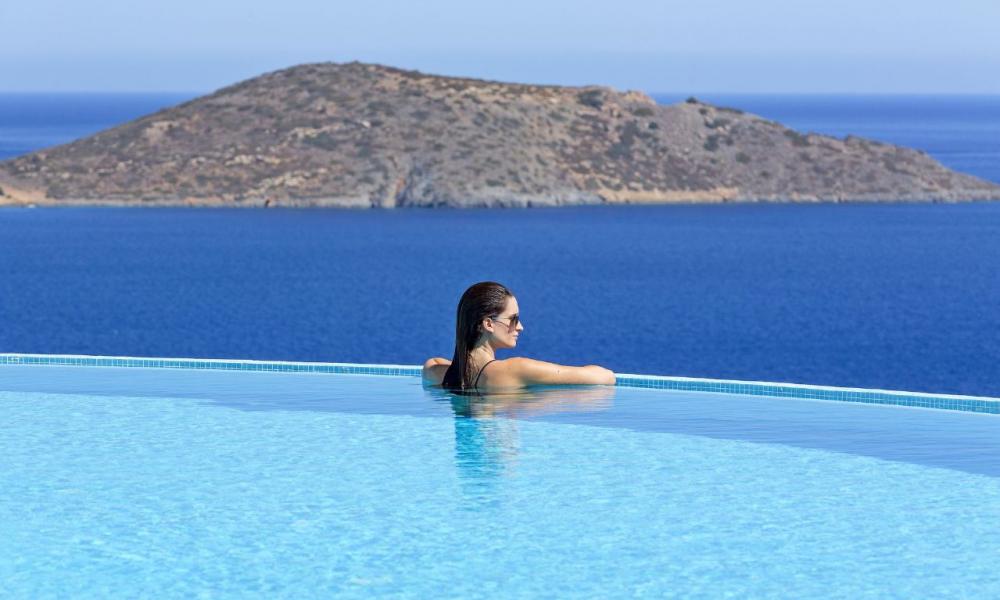 Elounda, with its famous visitors and riveting natural beauty will give you the most luxurious vacation of your life.
If you are looking for a private paradise, with glamor "stars" and services of... many stars, an exotic, luxurious destination in Crete we will offer you all: Elounda, this luxurious microcosm. Solid choice for states presidents, prime ministers, sheikhs and vips, generously offers the attractions of one of the most beautiful areas of Crete, the unique luxurious resorts with private beaches, marinas, and high quality service. Around your private paradise, the setting in Agios Nikolaos is fabulous: a lake where the legend wants bottomless and Spinalonga sea, the islet-myth, the castle and its unique history. Your journey in Cretan luxury just begun. Sit back and enjoy!
Worth seeing in Elounda
Luxurious destination in Crete.
Elounda, luxury will reveal the thousand of persons, in unique high aesthetic choices. Villas, bungalows or suites of all types. Modern design or classic glamour decoration. Pools, spa, golf courses of international standards, private beaches and marinas. Gourmet restaurants, beach bars, pool bars, diving schools, tennis for all sports. Elounda, destination that brings together most five star hotels in Greece, luxurious and ideal holidays are just like you dreamed.
The whole story in an islet: Spinalonga.
A fortress, a disease, an islet: Spinalonga. At the entrance of Elounda Bay you will see the impregnable citadel that in the centuries many have tried to conquer: Venetians, Ottomans, refugees, rebels. Years later it was conquered by a disease... Here, they hosted from 1905 to 1957, the lepers of all Greece. A story was the inspiration for the award-winning historical novel of Victoria Hislop 'The Island'. Today, you can still feel the atmosphere of mystery and history of the islet, although the visit by boat or even swimming.
Agios Nikolaos Lake: Divine scene
Here bathed the goddesses Athena and Artemis. And you will understand why: the scenery on Lake Voulismeni of Agios Nikolaos seems to have come out of a film. Oral traditions say that here the Germans have plunged part of the weapons and their vehicles during their retreat from Crete at the of the Second World War, but cannot be found. Another local myth says it is bottomless. Choose the one that suits you and indulge in lake mystery.
The Mirabello: Look, nice! "Look, nice!" Said ecstatic the Venetians from its beauty, and so stayed in Mirabello name (look-nice). The same will tell you, watching the lacy beaches with crystal waters, north and northwest of St. Nicholas. Rare beauty, which will reveal all the secrets, if you visit by boat. Crete is ready to offer you one of the most exciting experiences of your life.