Damnoni Beach South Crete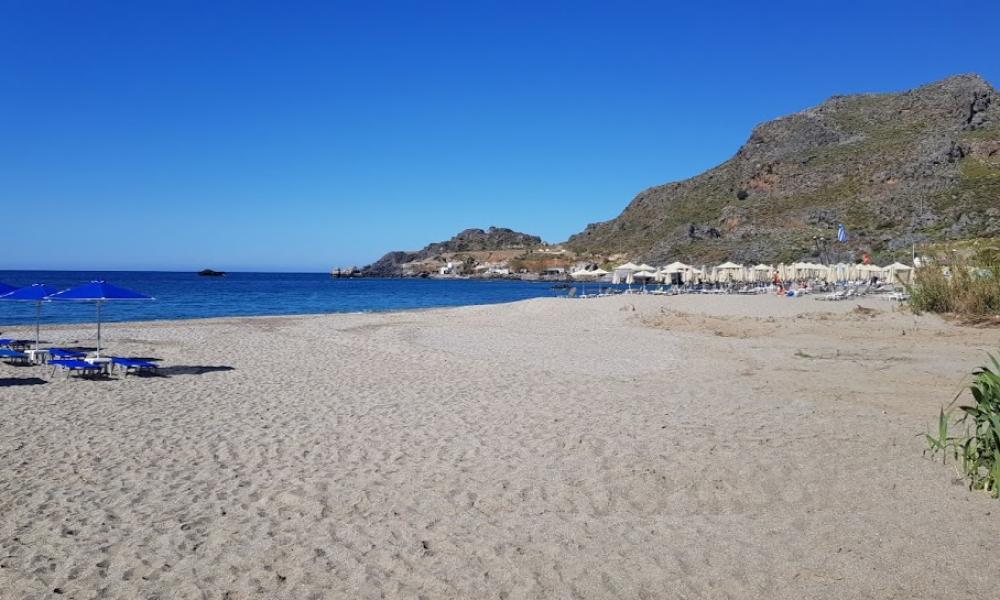 Damnoni Beach

The beach of Damnoni is located in the southwest of Crete. 
It is only 5 km away from the bustling village of Plakias and is easy to reach by car. The route to Damnoni is well worthwhile, as it leads through the impressive Kourtaliotiko gorge with steep cliffs and small churches in the middle of the rock. In Damnoni you can park directly on the beach or a little further inland and after a few steps, you are already standing with your feet in the sand. Damnoni Beach is well frequented all year round, but especially during the holiday seasons, the beach is getting a little more crowded. Quiet beach despite good infrastructure Damnoni Beach is a quiet and unspoiled beach, which is especially appreciated by the many families who make up the majority of the visitors. 
The beach of Damnoni is divided by a small river, which has meandered through the gorge. On the eastern part of the beach, there are several blocks with deckchairs and umbrellas and above the promenade, there is a beach café. A lifeguard ensures safety during the summer months and there are also showers. Above the beach, there are a few Greek taverns where you can taste the authentic Greek cuisine and enjoy the view of the sea.  The customary prices and a nice ambiance make the visit something special. A wide variety of entertainment options Even though Damnoni Beach is a quiet beach, you don't have to get bored. 
The three beaches Ammoudi, Klisidi and Ammoudaki are all within walking distance and are known as a good diving area, lonely bay, and nudist beach. 

The Ammoudi Beaches, as well as the other small bays, are reachable by canoe and worth a trip! Damnoni Beach is also a stop for excursion boats that travel between Plakias Beach, Preveli Beach and other beaches and is a good starting point to explore the surrounding villages and beaches. Just see for yourself!

Book a private with us at this Amazing destination 
 
https://www.crete-taxi-service.com/en/excursions/fabulous-southern-crete-amazing-sights