Crete is the perfect place for an unforgettable family holiday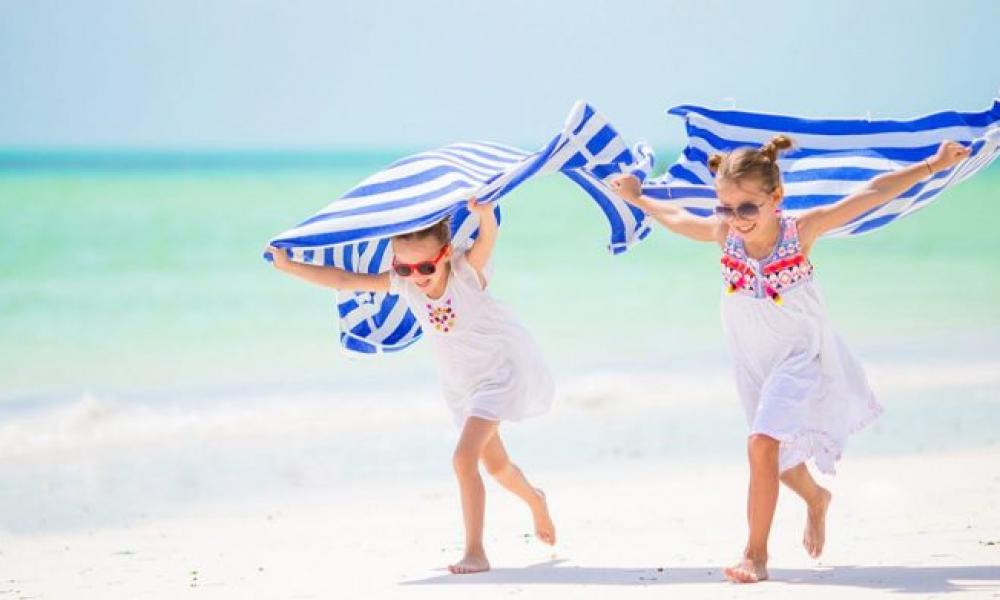 Crete, with its natural beauty, its shallow waters and sandy coves, its accessible beaches, its theme parks, its culture, and history, offers endless possibilities and is a perfect place for an unforgettable family holiday. The climate in Crete is one of the best in Europe. The island's good weather throughout the year makes it an ideal destination for children and their families.
Millions of visitors come to Crete every year from all over the world. The three international airports on the island, in Heraklion, Chania and Sitia are linked to hundreds of other international airports. Another important asset Crete has to offer families who want to spend their holidays here is the overall feeling of safety on the island and guarantees a peaceful holiday to its visitors.
Those who travel with children in Crete benefit from high-quality services and hospitality in first-rate hotels or in on organized camping sites. Swimming pools in hotels include smaller ones specially designed for young children and trained lifeguards keep constant watch. Families visiting Crete have the opportunity to bring their children into contact with a traditional way of life. There is a wide variety of choices for agrotourism accommodation and camping sites in the island's hinterland. In most of those locations, children are offered riding lessons and excursions on horseback.
Crete has a wide variety of beaches that are safe and ideal for families with children: well-kept, well-equipped, peaceful, sandy beaches with lifeguards next to tourist facilities.
The possibilities for families to explore the coastal regions of Crete are many. Every day small boats take visitors to the most famous remote beaches of the island, among them Balos, Preveli and the beaches around Sfakia. The children can discover some of the most beautiful places on Crete and enjoy walking in natural surroundings. Many children of Cretan families take walks with their parents to places that are easily accessible. Environment and ecology are seriously taken into account in Crete and every year a number of clubs, associations, and other entities organize educational activities for small children and their families.
The island has a number of museums and places that offer guided tours to young visitors on a regular schedule. However, there are other scientific activities that are open