COVID-19 Exceptional Travel Advisory Notice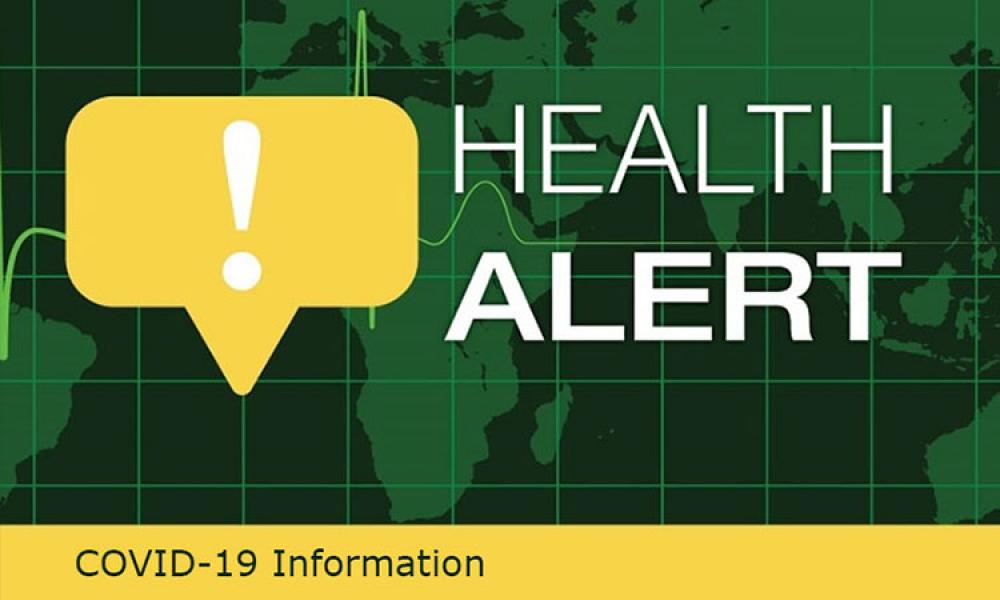 Health

At least 8 weeks before your trip, check the latest country-specific health advice from the National Travel Health Network and Centre (NaTHNaC) on the TravelHealthPro website. Each country-specific page has information on vaccine recommendations, any current health risks or outbreaks, and factsheets with information on staying healthy abroad. Guidance is also available from NHS (Scotland) on the FitForTravel website.
General information on travel vaccinations and a travel health checklist is available on the NHS website. You may then wish to contact your health adviser or pharmacy for advice on other preventive measures and managing any pre-existing medical conditions while you're abroad.
The legal status and regulation of some medicines prescribed or purchased in the UK can be different in other countries. If you're traveling with a prescription or over-the-counter medicine, read this guidance from NaTHNaC on best practice when traveling with medicines. For more information on regulations in Greece, see Travelling with medication
While travel can be enjoyable, it can sometimes be challenging. There are clear links between mental and physical health, so looking after yourself during travel and when abroad is important. Information on traveling with mental health conditions is available in our guidance page. Further information is also available from the National Travel Health Network and Centre (NaTHNaC).
Coronavirus

The Greek authorities have introduced a number of precautionary measures in response to the coronavirus (COVID-19) pandemic. You should comply with any additional screening measures put in place by the authorities.  UK nationals can continue to enter Greece and are not affected by the European Commission's measures to close EU borders to third-country nationals.  However, the Greek government has announced that from 16 March, all people arriving in Greece from abroad are required to go into 14 days' self-isolation. This is a mandatory measure, which the authorities will enforce by prosecution and fines. The authorities have imposed a ban on all cruise ships and sailboats landing in Greek ports.  In case of suspected symptoms, including fever or respiratory difficulties such as shortness of breath or a cough, you should avoid visiting local health facilities, but contact a doctor remotely to see whether a test is recommended. For more information, consult the Greek National Public Health Organisation (NPHO) online or via telephone (dial 1135, or 210 521 2054, from within Greece). The NPHO can provide contact details of a doctor; their telephone line operates 24 hours a day. You should continue to follow this advice if symptoms develop after the conclusion of a 14-day period of self-isolation. As part of its Coronavirus response, the Greek Government has ordered the closure of all cafes, bars, and restaurants, as well as shopping centers and malls, theatres and cinemas, children's playgrounds, beauty salons, libraries, sports centers, museums, and archaeological sites as well as beach clubs, ski centers, and seasonal accommodation. Take away food services will continue to operate and supermarkets, bakeries, and pharmacies remain open. All schools, nurseries, and universities are currently closed. The Government has also banned all large events and conferences for 4 weeks until 5 April. If you are due to attend an event, you should check with the event organizer before traveling.. Changes to what is open/permitted have been coming frequently and without warning. Please keep up to date with news and advice from your travel contacts/business partners as well as the sources on this page, for the latest information. Further information on coronavirus, including advice on preparing for foreign travel and helping reduce the spread of the virus, is available from Public Health England and on the TravelHealthPro website. You can find more information about cases in Greece on the TravelHealthPro page.
Healthcare

The rules on access to healthcare will stay the same until 31 December 2020. You should get a free European Health Insurance Card (EHIC) before leaving the UK. After 31 December 2020, your UK-issued EHIC might not be valid. The EHIC entitles you to state-provided medical treatment that may become necessary during your trip.
 Department of Health 
Any treatment provided is on the same terms as Greek nationals. If you don't have your EHIC with you or you've lost it, you can call the Department of Health Overseas Healthcare Team (+44 191 218 1999) to get a Provisional Replacement Certificate.
It is important to take out comprehensive travel insurance that includes cover for emergency medical treatment and associated costs. The existing EHIC arrangements are not an alternative to travel insurance, as some health-related costs, including for medical repatriation, ongoing medical treatment, and non-urgent treatment, are not covered. Read more about what your travel insurance should cover. If you're living in Greece, you can also find more information on healthcare for residents in our Living In Greece guide. Treatment and facilities are generally good on the mainland but may be limited on the islands. The standards of nursing and aftercare, particularly in the public health sector lag behind what is normally acceptable in the UK. The public ambulance service, which will normally respond to any accident, is basic. There are severe shortages of ambulances on some islands. While pharmacies across the country stock a good supply of medicines, you should make sure you have sufficient medical supplies (including prescription medicines) for the duration of your stay and any unforeseen delays, adequate travel insurance and accessible funds to cover the cost of any medical treatment and repatriation. If you need emergency medical assistance during your trip, dial 112 or 166 and ask for an ambulance. If you are referred to a medical facility for treatment you should contact your insurance/medical assistance company immediately.
Diseases

There were more than 300 cases of the West Nile virus in Greece in 2018. You should consider preventative measures to minimize exposure to mosquitoes, for example using mosquito repellent when outdoors and closing doors or windows or using screens. Visit the National Travel Health Network and Centre website for more information about the transmission season and advice for travelers.