CRETAN FOLKORE NIGHT
All our guests, who would like to enjoy their time with wine and traditional music, are invited to a meeting with the folklore of the island in one of the Cretan villages, Axos, located on the mountains.

The charming traditional village is situated between the hills, away from the crowded resorts, and here you can just find a real example of Crete in miniature.
We will make a joint walk through the village to meet the local community and their daily habits. We will have a very special time within a Cretan atmosphere tasting the local cuisine and enjoying the taste and aroma of Cretan wine.
During the evening folk dancers in traditional costumes will show us their skills to the accompaniment of the lyre and bouzouki.
Dances will be presented from different regions of Crete and mainland Greece.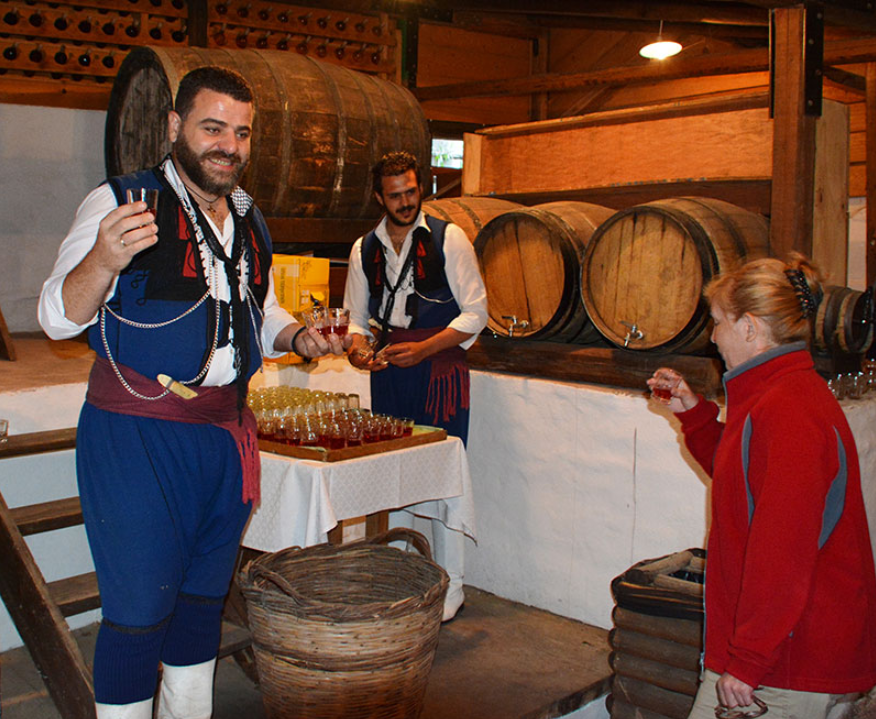 The Menu of the Cretan night includes the following:
Welcome with Cretan raki
1. Cheese pie baked in the oven
2.Greek salad
3.Tzatziki
4. Giants (beans) baked in the oven
5.Rural-style sausage
6.Piglet in the oven
7.Rice with vegetables
8. Dessert  is Loukoumades
9.Wine white & red
IMPORTANT INFORMATION
Details:
Duration: 7 hours
Pick up: 17:00
Return: 00:00
Additional costs:
Transport:(Accommodation pickup & drop-off to/from attractions)
Please contact us to give you the best possible price for your team for this trip
Cost: Menu per person 21,00 euro
Note:
This excursion will suit those who want to get up early, and simultaneously, wish to explore the Cretan gastronomy & folklore in one day!