HERBAL GARDEN TOUR - SPILI VILLAGE - MONASTERY OF PREVELI - PLAKIAS
Herbal Garden Tour
The Herbal Garden tour will give you a unique and memorable experience during your stay on Crete Island.
The tour starts in the morning when your Guide will familiarize you with a wide range of native plants & herbs. You will be introduced to plants that have been used for centuries by the Cretan people for first aid, emergencies and the treatment of chronic Illnesses.
At the herbal Garden that has more than 300 species of herbs
Tour duration at the garden is about 1 to 2 hours, with stops along the way to rest, to enjoy the scenery & to take photographs.
We recommend to bring with you comfortable footwear with non-slip soles that can get wet and muddy is advisable, as well as a hat, sun-block, and a camera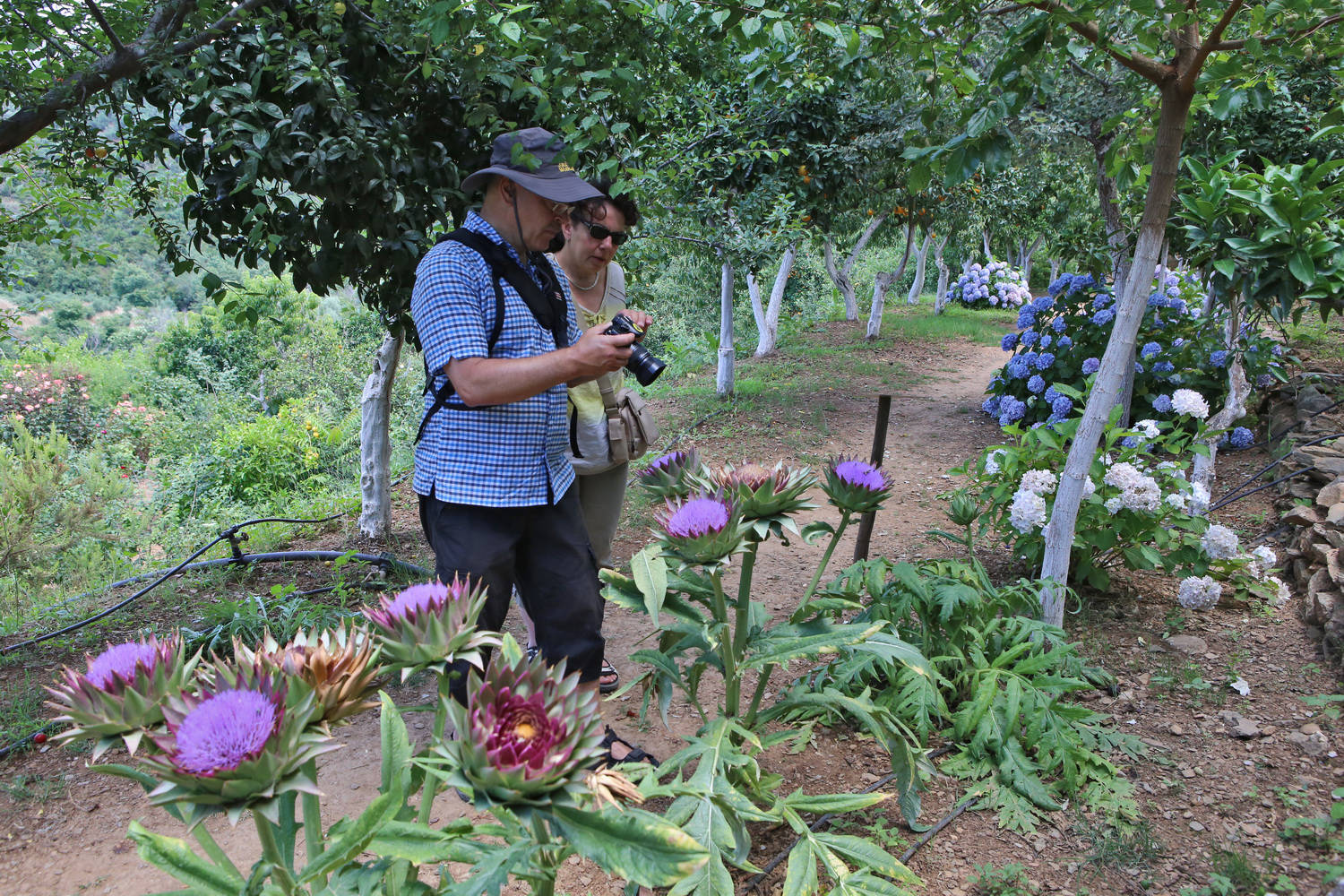 Spili village
Spili village is an ideal destination for foreigners and for Greeks, where they can combine their holiday without missing anything.
In the centre of the village square with the two huge plane trees, is Kefalovrisi This is a series of 25 fountains with the form of a lion head from the mouths of which 330 cubic meters of water flow every hour, rich in iron and having a constant temperature at 13 °C. Around Kefalovrisi, you'll meet several taverns with genuine Cretan cuisine, coffee shops and folk art shops.
Monastery of Preveli
The Monastery of Preveli operates normally as a male monastery and it receives visitors.
It is built on 170 m of altitude and has breathtaking sea views.
Many of the relics (sacred vessels, vestments, gospels) and images are displayed in an elegant museum. There is a considerable number of images (16th-20th century).
The Monastery of Preveli is known for its Holy Cross placed inside the temple, dedicated to the Abbot Ephraim of Preveli, considered miraculous.
Plakias
One of the major growth drivers of the region is the long beachfront, known as Gialia.
The main beach starts near the town and extends to the east for 1.3km, It is a well-organized beach, with cool green waters. Along the beach, there is a road, ideal for walking or cycling. Along this road, there are several restaurants and hotels, while on the beach there are tamarisk trees, umbrellas, water sports, beach volley courts, snack bars, changing rooms, showers, etc.
IMPORTANT INFORMATION
Details: 
Duration: 9 hours
Pick up: 09:30
Return: 15:30" 
Additional costs:
Official legal guide cost: 150,00 euro
(Tour guide will stay with you throughout your trip)
Transport: 
(Accommodation pickup & drop-off  to/from attractions)
Please contact us to give you the best possible price for your team for this trip
Entrance fees: 
For archaeological sites/museums, escorts/guides and meals are not included.

Costs: 
Contact us to give you the best possible price for your team
Do not forget to bring along: 
Money for souvenirs and shopping, a bottle of water, a hat.
Note: 
This wonderful historical and educational excursion is perfectly suited for those who visit Crete for the first time and wish to explore its most famous landmarks.